Mustard Seed of Faith Ring
"Truly I tell you, if you have faith as small as a mustard seed, nothing will be impossible for you." - Matthew 17:20

What does it mean to have faith like a grain of mustard seed?

A mustard seed is one of the tiniest most insignificant seeds, yet once planted, it can grow 10 feet tall in just a few short months.

The same can be said for faith. With just a tiny seed of faith, it can grow into immense proportions, spreading far and wide, blessing anyone it comes in contact with.

Seeds are persistent, and they never give up. Where there is faith, there is a way.

We made this rIng as a reminder that God has planted a seed of greatness within you.
GIFT READY!
Makes a perfect gift for bible study, communions and birthdays!
Size Chart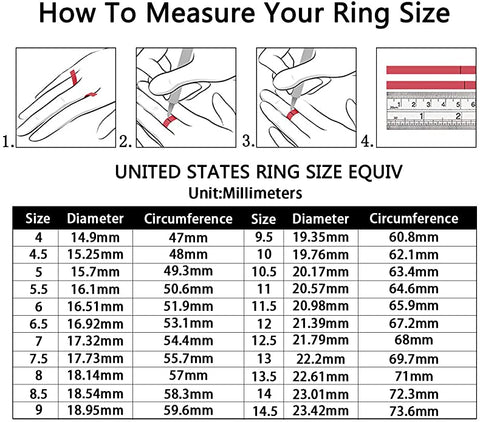 Returns & Exchanges
It is important for us to ensure that our customers are satisfied with their choices. We provide a one-month return service for jewelry that has faded or dropped diamonds. If your ring is damaged within one month, please contact us at customer@Shinelikeu.com.
Precautions for wearing
Separately sealed storage: If you do not wear jewelry for a long time, you need to wipe it clean and put it in the free sealed bag to avoid friction and damage to the jewelry.
Avoid wearing while swimming: keep the jewelry dry to prevent oxidation, wipe it clean in time after it gets wet.
Avoid contact with chemicals: Chemicals are prone to chemical reactions with accessories, so they should be used before wearing.
Avoid collision and friction with hard objects
Avoid wearing it for a long time when sweating: sweat contains fatty acids, urea, etc., which are corrosive to jewelry.